How do I upload to Bookmap?

To install the CloudNotes, right click on Column -> Notes -> Cloud Notes. Then paste the URL of the FILE into the CloudNotes box.
If you are using ES, NQ and/or RUT levels, you will need to install each level's URL individually.
Once installed, levels will be automatically updated at 3 AM EST daily.
The SpotGamma Bookmap CloudNote level URL's are changed on the second Sunday of each month, however you will receive email notifications when changes are published.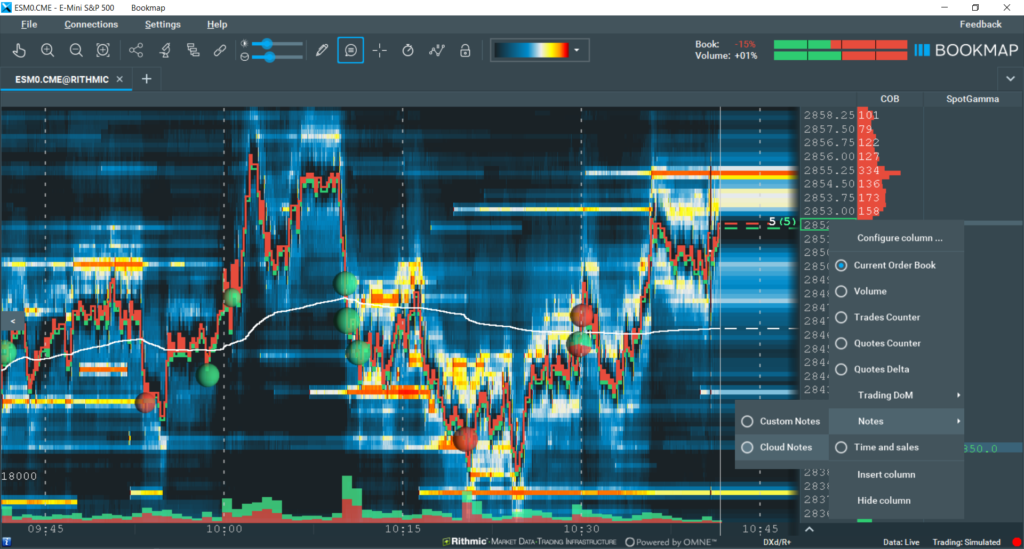 SpotGamma Advanced & SpotGamma Pro Subscribers can access SpotGamma's daily Bookmap Cloudnotes levels here.