When will I receive the SpotGamma Daily Notes?

The daily notes are sent out twice each business day.
The AM note is sent between 5:30 AM EST and 8:30 AM EST
The PM note is sent between 4:00 PM EST and 7:00 PM EST
The daily note delivery will fluctuate depending on that days market activity.
The daily notes will be emailed to the email address you signed up for your subscription with, and will be sent in the form of a notification and preview that a new note has been uploaded.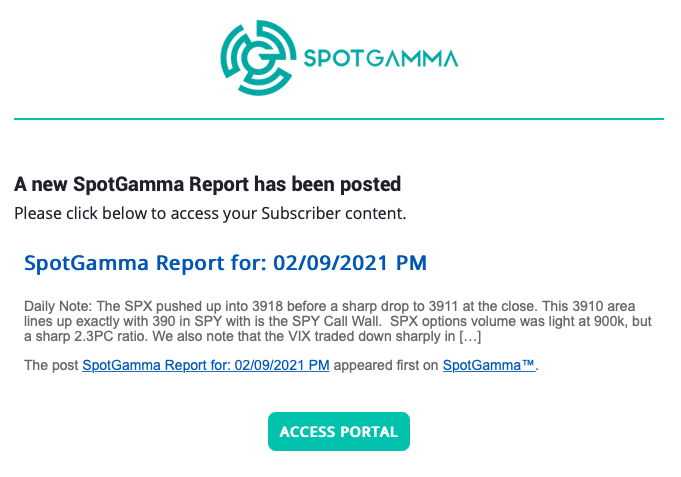 You will then be redirected to SpotGamma.com to view the full note.
Each days full note and archived notes can be viewed here.
NOTE: Daily notes are no longer emailed out in full form.