How do I cancel my subscription?
To cancel your subscription:
Login to your account on SpotGamma.com
Click on "Account" under the "Members" dropdown in the menu bar
Click on the "Subscriptions" tab on the Account page
Locate your active subscription and select "Cancel"
Confirm your cancellation on the pop-up window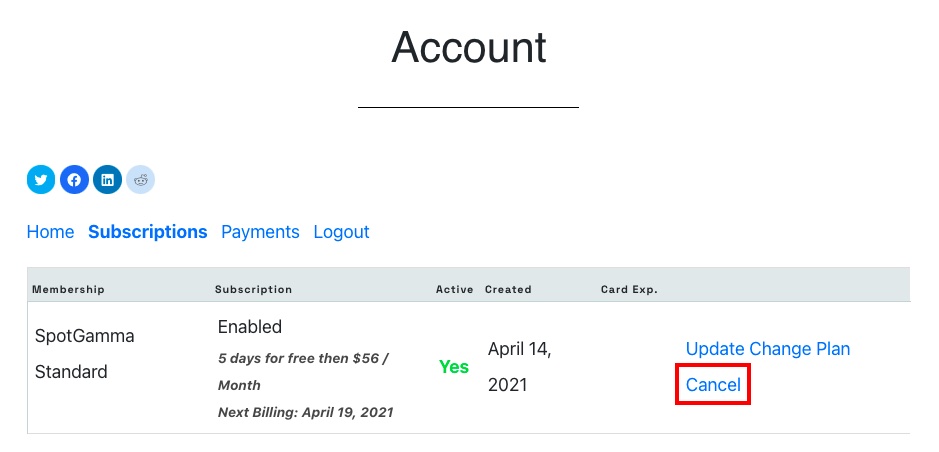 You will receive an email confirmation confirming your cancellation.
If you do not see the options listed above please contact our support team at info@spotgamma.com for assistance.
For more on our cancelation policy.